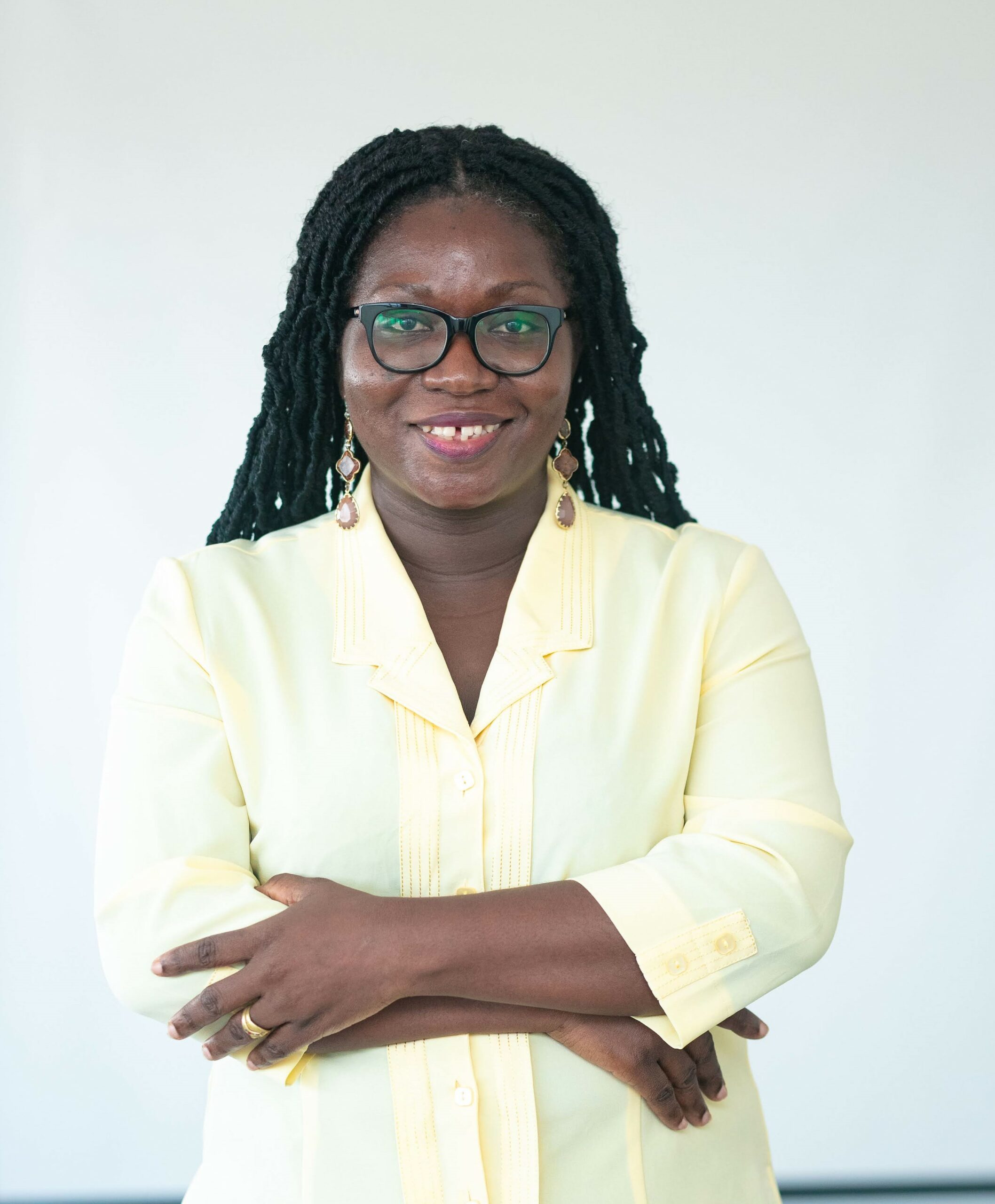 Beauty Beatrice Kwawu is an impact and results-driven professional with a demonstrated history of managing and implementing a portfolio of projects, programs, and partnerships in the areas of education, training, and gender inclusion at the private, public and non-profit sectors for over 15 years.
She currently coordinates the day to day programmatic activities of the Mastercard Foundation Scholars Program, the Girls in Mathematical Sciences Program, the AIMS Taught Master's Program and provides Administrative support to the Research Centre at AIMS Ghana. In addition, she organises far-reaching outreach initiatives that have engaged AIMS students and secondary students in Ghana.
From September 2012 to July 2020, Beauty taught English Language and Communication Skills to the multilingual students at AIMS Ghana and contributed immensely to students' development and improvement of their communication skills in oral and written mediums, which enabled them to achieve their full academic potential at AIMS Ghana and beyond.
Prior to joining AIMS, Beauty worked at a number of educational institutions in Ghana, including Ghana Technology University College as a Lecturer and the University of Ghana, where she engaged in teaching, research, and management of knowledge and skills enhancement workshops and seminars.