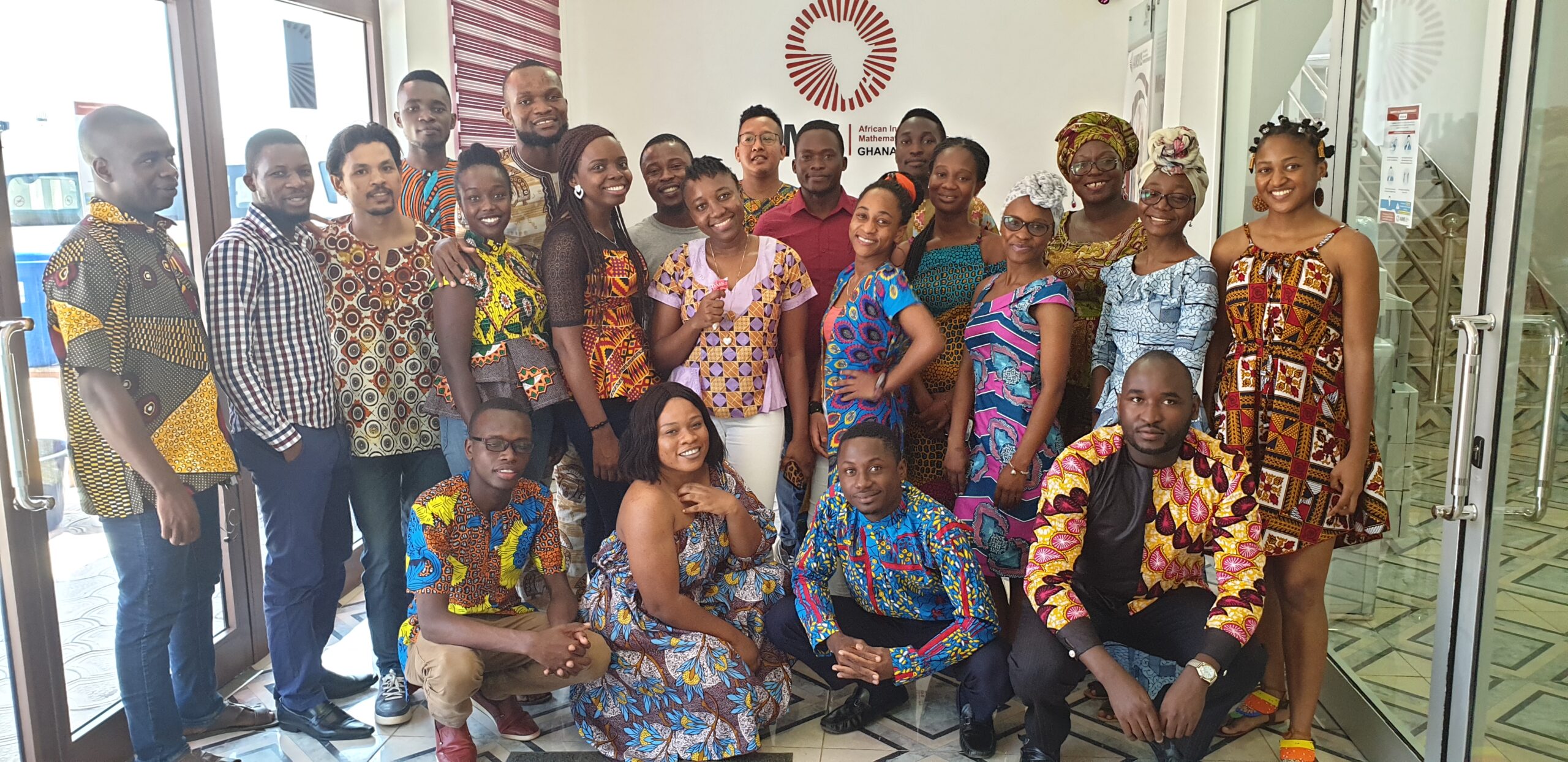 The 2019/2020 cohort of Mastercard Foundation Scholars at AIMS Ghana held their final Council meeting on 24th June 2020, during which the Scholars reviewed their activities for the year and socialized. In her message, the Program Manager, Mrs. Beauty Beatrice Kwawu delivered a presentation on 'How to navigate your Career in Uncertain Times', and congratulated the Scholars for the transformative leadership skills demonstrated and their commitment to giving back to society. The Centre President, Dr. Prince Osei, and the Academic Director, Prof. Francis Oduro, who were present at the event, took turns to congratulate the Scholars for their efforts in giving back to society during the year and shared relevant updates with the Scholars
AIMS Ghana Scholars receive Graduation Package from the Mastercard Foundation
In a later ceremony, the Mastercard Foundation Scholars were presented with a graduation package from the Mastercard Foundation on 25th August 2020. The package included a congratulatory letter and pin from the Foundation. Four Scholars who participated in the 2020 Baobab Summit for Mastercard Foundation Scholars shared their experiences with their colleagues during the ceremony. Present at the ceremony were Ms. Adelaide Asantewaa Asante, the Chief Operating Officer, and the Mrs. Beauty Beatrice Kwawu, the Program Manager.
AIMS Ghana prepares students to Return Home
As part of final activities for international students, a seminar was organized on 27th August 2020 to enable students to manage their expectations when they return home. Dr. Angela Tabiri, an alumna of AIMS and currently a Postdoc Fellow at AIMS Ghana who was the speaker for the event, led the graduates through various interactive activities. The Program Manager, Mrs. Beauty Beatrice Kwawu, encouraged the recent graduates to choose to be optimistic as they go back home. The seminar brought together international students from the AIMS Taught Masters and the African Masters in Machine Intelligence (AMMI) programs for socialization.