The African Institute for Mathematical Sciences (AIMS Ghana) and its partners have held a historic forum across three major university campuses in Ghana to commemorate the 2023 International Day of Women and Girls in Science (IDWGIS) on Friday, 10th February 2023.
The event was held simultaneously at the ISSER Conference room at the University of Ghana Legon, Kwame Nkrumah University of Science and Technology and the University for Development Studies to bring everyone forward for sustainable and equitable development through ideas.
This forms part of AIMS Ghana's mandate of organising scientific events and knowledge dissemination through scientific outreaches and seminars relevant to UNESCO's programmes as a Category II Centre of Excellence.
It will be recalled that AIMS Ghana organised three face-to-face training for different groups of researchers/scientists across the three zones (Northern, Middle, and Southern) of Ghana in 2022 to support the communication and advocacy of the UNESCO 2017 Recommendation on Science and Scientific Researchers (RSSR).
Welcoming participants to the celebration, the Chief Operating Officer of AIMS Ghana Adelaide Asante said the celebration forms part of her outfit's partnership with the Henry Luce Foundation, the UN in Ghana and AIMS Women in STEM (AIMSWIS) to organize a Forum that brings together women and girls in science.
"This forum will create a platform for female scientists, researchers, and other science professionals to engage with each other and share experiences on how they have been using their careers to make an impact in the implementation of the SDGs," she said.
According to the United Nations, the 8th IDWGIS aims to bridge the International Community and women in science by linking their knowledge and expertise and its applications in a systematic, critical way for the 2030 agenda and its 17 global goals. Mr. Abdourahamane Diallo, the UNESCO Representative to Ghana, stressed the importance of having more female representation in science and science education."As stated by the UN Secretary-General, António Guterres: Without more women in STEM [science, technology, engineering and mathematics], the world will continue to be designed by and for men, and the potential of girls and women will remain untapped.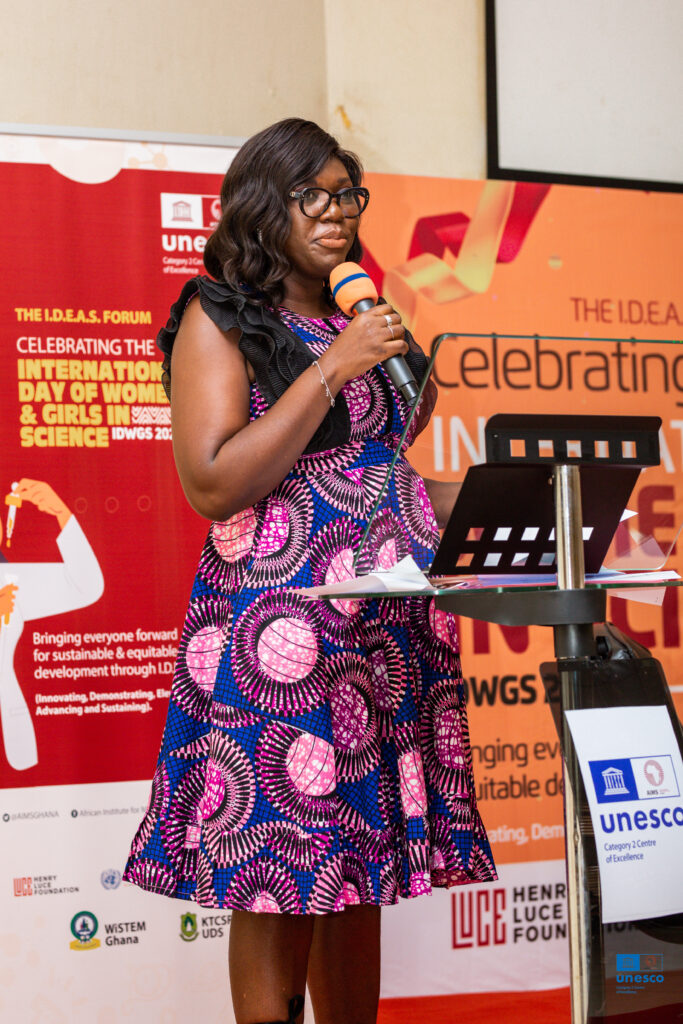 We can and must all do our part to unleash our world's enormous untapped talent – starting with filling classrooms, 2 laboratories, and boardrooms with women scientists. And crucially, by affirming women's rights and breaking down stereotypes, biases, and structural barriers"
Professor Seidu Al-Hassan said the importance of science cannot be overemphasised as evidenced by the medium through which he had joined the forum.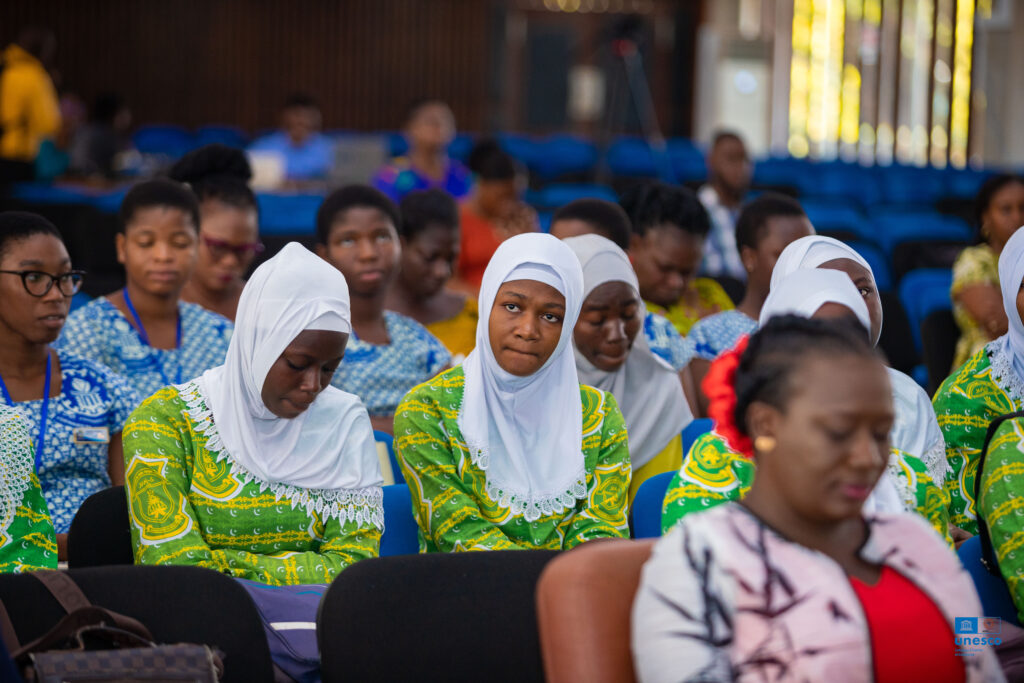 He added, that nobody, especially women and girls, should be left behind as far as science is concerned and called for ways to actualise recommendations that would be captured in the eventual communique.
In an address read on her behalf, the Vice Chancellor of the Kwame Nkrumah University of Science and Technology, Prof. Rita Akosua, Dickson stressed that the SDG 5 cannot be fully realised without intensified efforts in innovation and sustainability are applied in spaces where women and girls exist.
Globally, women make up about 28% of the workforce in science, technology, engineering, and math (STEM), and men vastly outnumber women majoring in most STEM fields.
Delivering a keynote address, the Minister of the Ministry of Environment, Science, Technology and Innovation (MESTI) Dr. Kwaku Afriyie, in a speech read on his behalf, enumerated some steps his ministry and allied agencies are taking to address the gap.
"Bridging the gap in female representation is key. MESTI has taken steps to bridge the gap in science-related programs such as women in engineering to bridge the gender gap."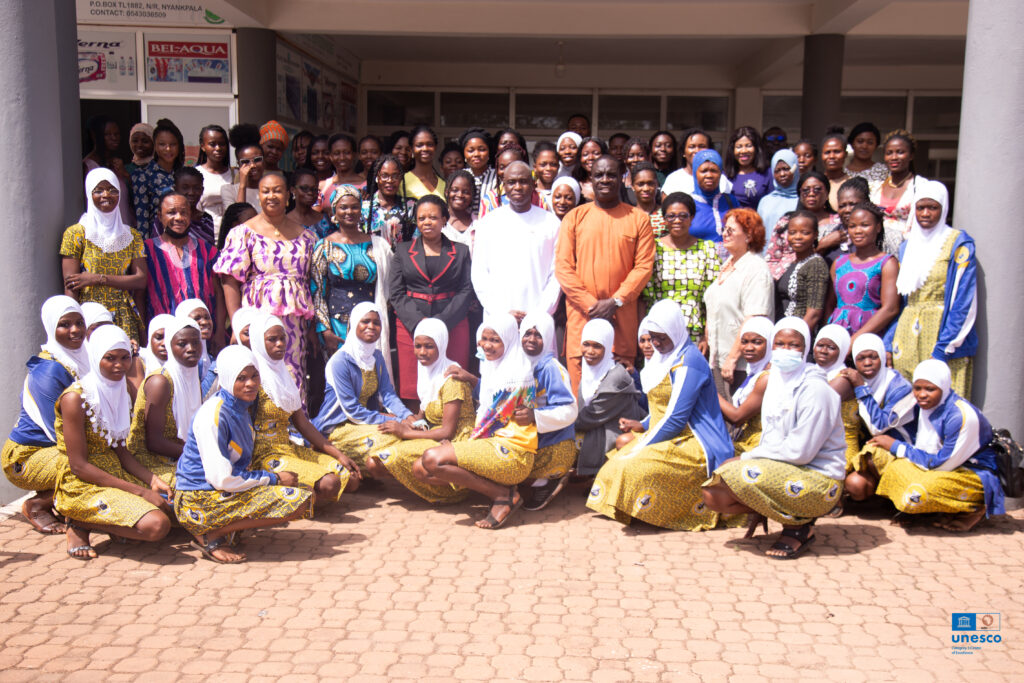 The Assembly brought together women in science, youth, experts, and professionals who engaged in dialogues and discussions with students and other participants to address questions on identifying conditions and tools to put Science, Technology, and Innovation at the heart of sustainable development programs for women and girls.
Over 500 participants drawn from academia, women's groups, universities, and senior high schools, Ghanata Senior High School, West Africa Senior High School and others, took part in the event which had the objective of increasing the involvement and active participation of women and girls in science in achieving the Sustainable Development Goals.