The African continent could develop more firms, but more importantly, more sustainable businesses that generate employment. This success can be achieved by properly educating African students in entrepreneurial skills.
The Bettering Entrepreneurial Training in Africa (BETAF) project team is made up of scholars from the African Institute for Mathematical Sciences (AIMS), SciencePo, and other African universities. The team has over the months conducted interviews with graduates of African universities to discover the knowledge and skills they would have preferred to have been taught in the entrepreneurial curricula. The responses from these interviews led to the organisation of the BEFAT Conferences to offer entrepreneurs, entrepreneurial policymakers, and experts in entrepreneurial training a voice and a platform to establish an ecosystem of entrepreneurial activity that can inspire both entrepreneurial vocations and success in the field.
The BETAF conference held in Accra on 4th April 2023, was the second after it was first held in Cameroon. Under the theme, "What entrepreneurship training programs are needed to train the African entrepreneurs of tomorrow?" the BEFAT team collaborated with Sciences Po, MEST, Alliance Française Accra and AIMS Ghana to successfully run this conference.
Having had the right human resources and audience, it was an avenue to share ideas about the progression of entrepreneurship in Ghana. The discourse also provided young African graduates with information on how to access entrepreneurial training that will equip them to be efficient in the field.
The first panel discussion, moderated by Ms. Adelaide Asante, COO of AIMS Ghana, focused on achieving entrepreneurship education in Ghana with talks on appreciating the concept of how entrepreneurship education is taught in institutions across the country, governmental and private strategies underlying that sector and reforms capable of transforming students into successful entrepreneurs.
According to Dr. Kyei Asamoah – Director General of the Commission for Technical and Vocational Education and Training (CTVET) and a pharmaceutical expert, the research shelves of many Ghanaian universities have tons of information gathered. However, most of these proposals are supply driven. However, entrepreneurship should focus more on demand since research that does not translate into products that address needs may not be relevant to improving lives or solving problems, he thought. From the TVET Standpoint, skill development should support the demand to bring out innovation and advancement. Drawing examples of practical scenarios, he asked how stakeholders could ensure that research from AIMS could be utilized by a farmer elsewhere to increase productivity. He stated this could be highly useful to ensure food security in the country while also reducing importation rates since a state cannot develop if it cannot bridge its demand with its supply.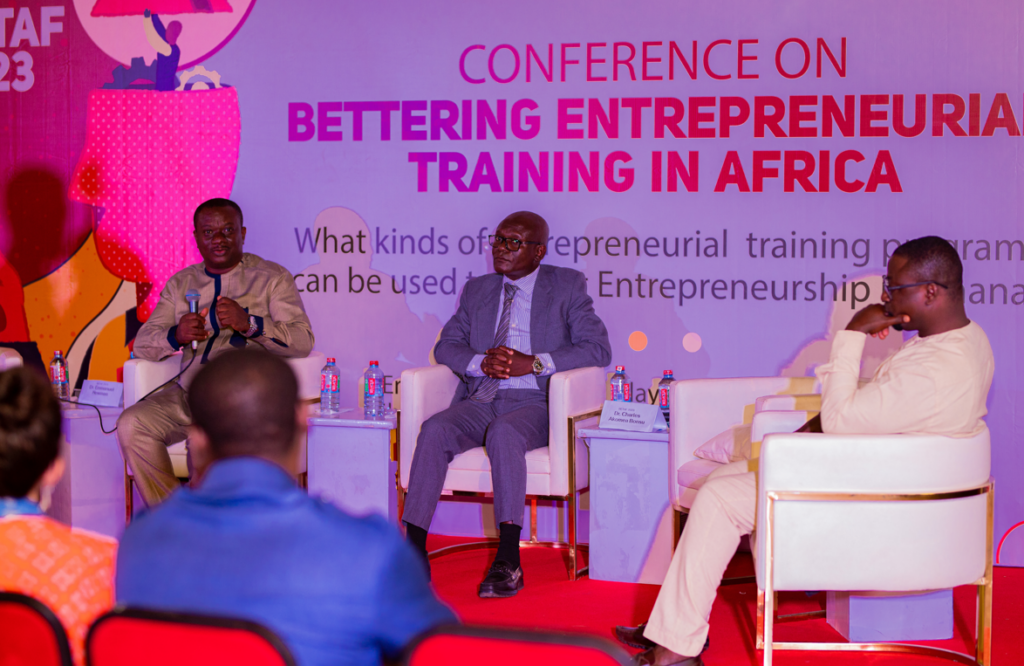 Dr. Newman – Director of Policy Planning and Research at Ghana Tertiary Education Commission (GTEC), also stated that GTEC mandates technical universities to educate students in entrepreneurship. Therefore, the curriculum designed for this purpose is expected to meet the needs of two groups of students – business starters and team players who support business growth. He mentioned that, unfortunately, the existing curriculum still has more theory than practice hence depriving students cannot have first-hand exposure. He added that more practical elements of entrepreneurship education need to be improved in bridging the gap, although there is no strict framework and tertiary institutions have autonomy; however, he highlighted some progress in practicals, especially in agribusiness.
Dr. Bonsu – Dean of Entrepreneurship and Enterprise Development of the Kumasi Technical University, also reiterated that the curriculum in many universities is being shaped to improve the skills of students not only in production but also in how entrepreneurs starters should relate to consumers such that they can retain their support. "This is through competence-based teaching so that at the end of the day, they can be efficiently skilled entrepreneurs." He stated.
Panel two comprised experts in Ghana's entrepreneurial training field and was moderated by Dr. Jean Paul Mvogo, Economist & Research Manager at Sciences Po for the BETAF Project. Discussions highlighted the steps being taken to improve and boost skills and training across the country. Panelists also shared ideas on which initiatives to be implemented to achieve this.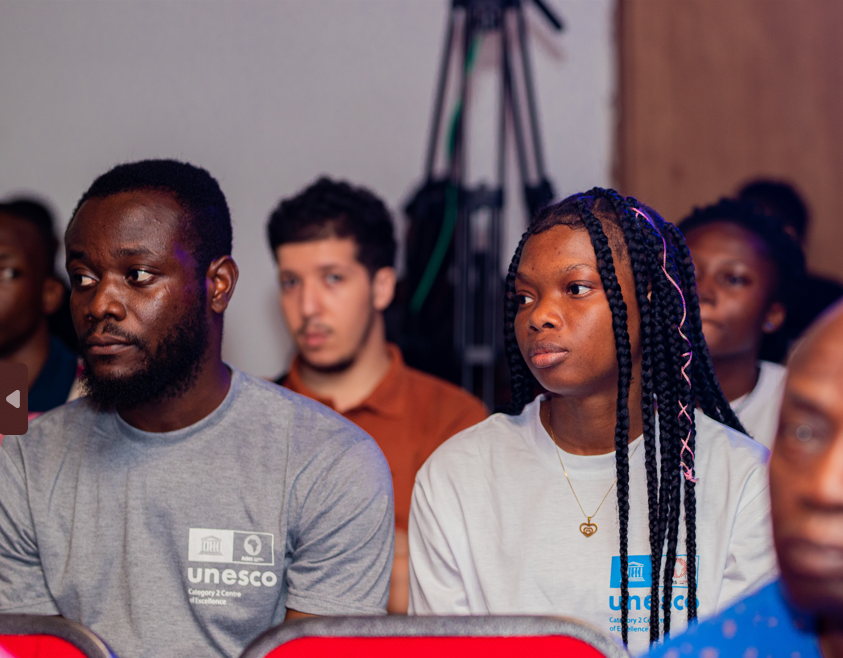 Among other issues discussed, it was concluded that the relevance of entrepreneurship training is to create opportunities and wealth through employment and poverty alleviation, thus boosting a country's economy. As such, it is necessary to ensure that start-ups and small-scale businesses are well-supported and equipped with adequate training and resources for their growth. The panel also cited the long-standing gap in the technological space within the continent as a major restraint to the development of entrepreneurial ventures. The focus on theory rather than practices in the various institutions was also a contributing factor identified to fuel the slow pace of industrialization on the continent, giving Europe, America, and Asia an upper hand over Africa. The high demand for imported goods is also seen to be a troubling factor for young entrepreneurs.
Amidst the challenges, the panel also commended the rise in businesses providing solutions for SMEs in health and pharmaceuticals, food and beverages, and agriculture. With the onset of the African Continental Free Trade Agreement – AfCFTA, there has been a shift towards training more SMEs to be tech-savvy and equipped to fit the AfCFTA system standards.
Providing headways, the panel made suggestions, including counseling and support for entrepreneurs to be resilient despite how challenging the journey may be. Entrepreneurs were also encouraged to accept that mistakes and failure are inevitable parts of the journey, stating that their ability to overcome or withstand these challenges is the ultimate goal. The panelists admonished entrepreneurs at the event and prospective ones to collaborate to set up more prominent businesses with their limited individual resources. Finally, the panel re-echoed the importance of competence and confidence in the entrepreneurial space, stating that it is necessary to draw in investors and thus raise funds to serve as capital for one's start-up or even to scale up an existing business.
The second panel was made up of Mr. Latif Ibn Mohammed – Business development specialist consultant with Ghana Enterprise Agency, Mr. Kouassi – Country representative of Ghana & Liberia for Proparco, Mrs. Emily Fiagbezi – Director of MEST, Managing Director for Kumasi Hive – Mr. Maurice Cashinco, Mrs. Maxine Reindoff-Partey – CEO of Ghana Invest and Director of Business Support and Director of Business Support- National Entrepreneurship And Innovation Programme – Mr. Franklin Owusu-Karikari.