The STEMBees Infinity Girls in Space Project (IGSP), supported by the US Embassy in Ghana, offers a four-month educational skill-elevating program for girls in public senior high schools with particular attention to students from underserved communities. This program enables these young ladies to delve into satellite technology, fostering increased awareness, confidence, and capabilities to innovate while pursuing STEM courses and careers.
In the last year, over 100 girls from 37 senior high schools, including 40 girls from the 2022 cohort of the AIMS Girls in Mathematical Sciences program (GMSP), were organized into three groups, to undergo a series of classes thereby gaining comprehensive knowledge about various aspects of CubeSat technology, including structural, electrical, software, sensing, data, and launch subsystems. They studied CubeSats as compact, standardized nanosatellites measuring 10 cm³ in size, designed for space deployment through rocket launches. Additionally, they developed skills in mission planning and data analysis.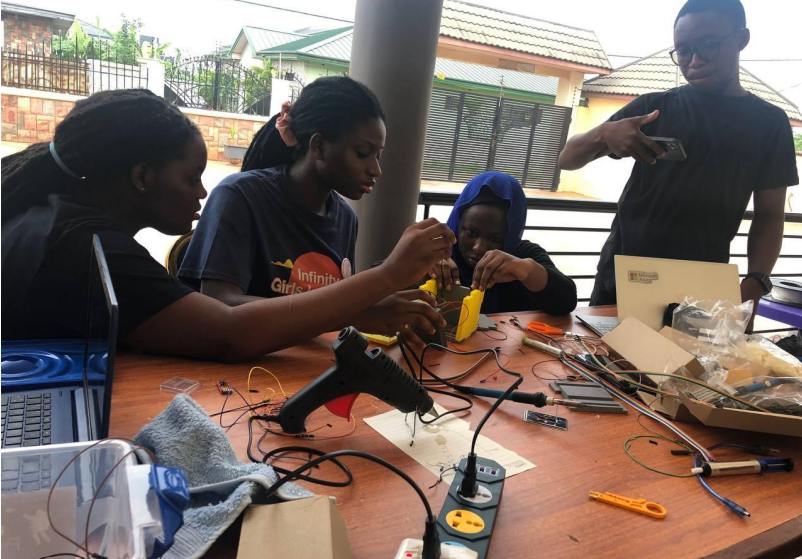 Armed with Arduino kits and 3D technology, the ladies designed, constructed, programmed, and launched their CubeSat prototypes into the Earth's lower atmosphere. This hands-on experience has empowered them to begin innovating and devising practical solutions to address needs in their communities as they move on to take up STEM courses in various tertiary institutions across the country.