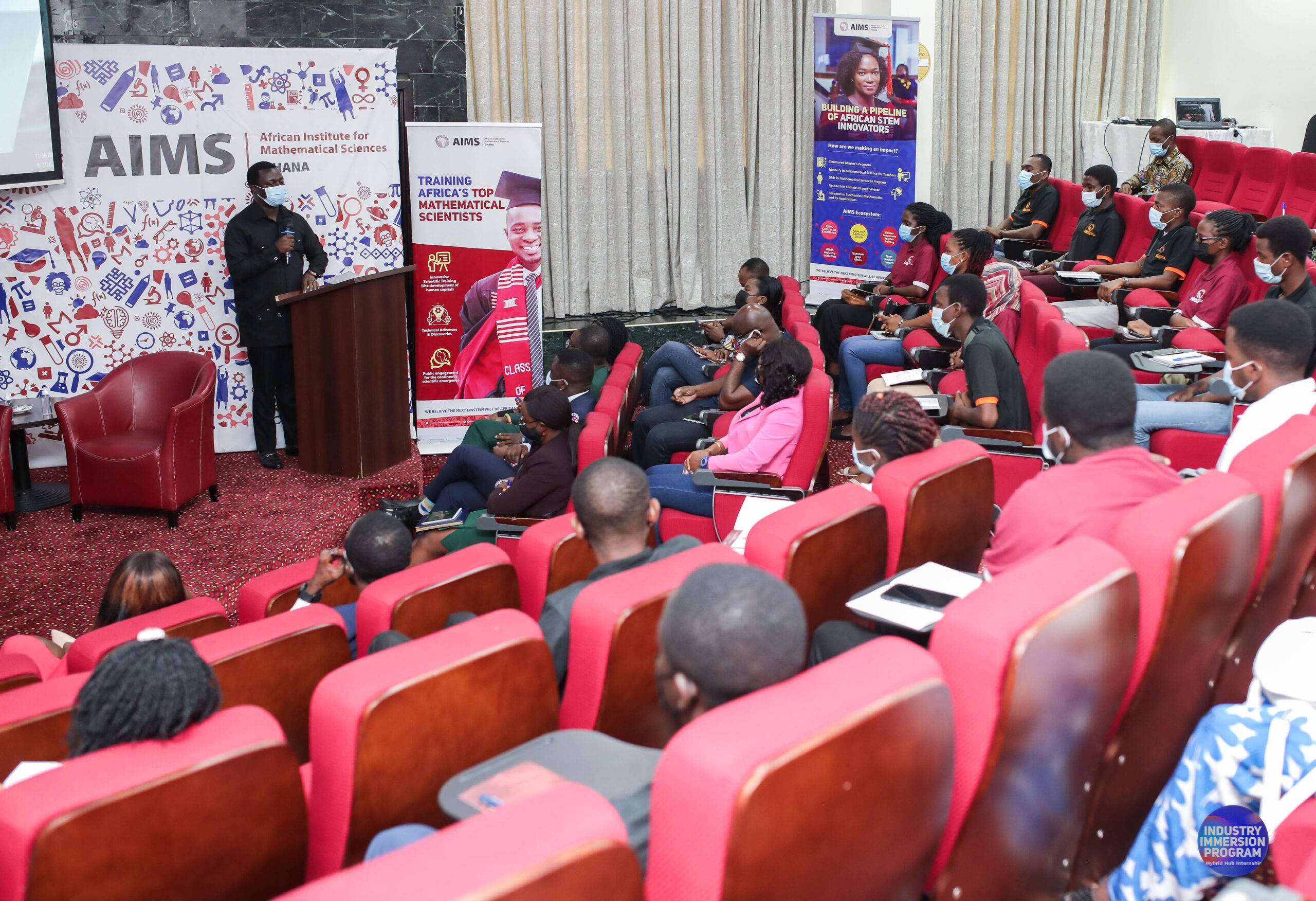 Newsroom
Applications are open for the AIMS Master's Degree in Mathematical Sciences – 2022
December 22, 2021
Apply for a fully-funded Master's Degree in the Mathematical Sciences. The foremost requirement is that applicants should hold a 4-year degree in mathematics or any science/ engineering disciplinewith a significant mathematics component. Click HERE to apply.
Read More
News and Blog
Entrepreneurship for Scientist and Engineers in West Africa 2014
The African Institute for Mathematical Sciences, Ghana and the Institute of Physics (IOP), U.K, jointly organised the 2014 Entrepreneurship workshop at AIMS-Ghana campus, from 14th -18th July 2014. 39 participants...
Read More