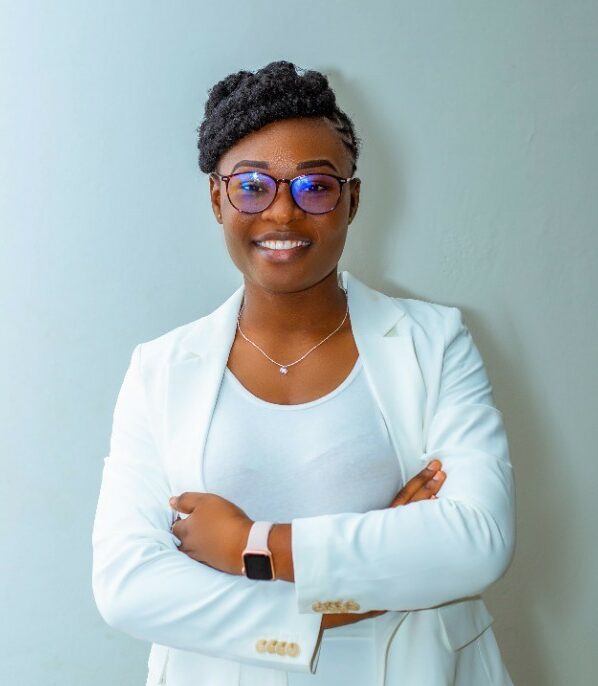 Deborah Dormah Kanubala is enrolled in a PhD program at the University of Saarland in Germany with the research group of Prof. Dr. Isabel Valera. Her research is focused on developing fair machine learning models to mitigate the bias they can have on marginalised groups/populations.
In contemporary times, Machine Learning models are increasingly being deployed across various industries and spheres of life for decision-making to enhance people's lives and optimise productivity. The continuous use of ML and its potential to alter life as we know it requires circumspection and ethical adherence to safeguarding vulnerable populations in particular. Hence, the need for fairness in the development of ML models to mitigate bias.
AIMS was and still remains a cornerstone in her academic and professional journey. The institute equipped her with the fundamentals of programming and mathematical skills to excel in her current research endeavours. The numerous local and international exposures available to students at AIMS helped build her confidence and developed her soft skills, including communication, time management, and persistence – instrumental in my current position.
Deborah is a recipient of several grants and scholarships, including the Mastercard Foundation Scholar grant, Alumnode Project grant, and the DAAD doctoral research grants, among others. She was also voted among the 100 Most Influential People (STEM Category) in Ghana in 2019 while on her AMMI programme at AIMS Ghana and listed among 80 African Women Advancing Artificial Intelligence in Africa and the World.