Right after the successful StArfrica Kick-Off event, we are thrilled to announce the opening of applications for the EXIST-StArfrica Accelerator Program! If you have innovative and vibrant business ideas with global potential, this is the opportunity you've been waiting for.
During this 9-week program (15 hours per week), selected participants will collaborate closely with the StArfrica team and experienced trainers to fine-tune their application materials. The ultimate goal? Submitting their application for the prestigious EXIST Business Start-up Grant at the program's conclusion.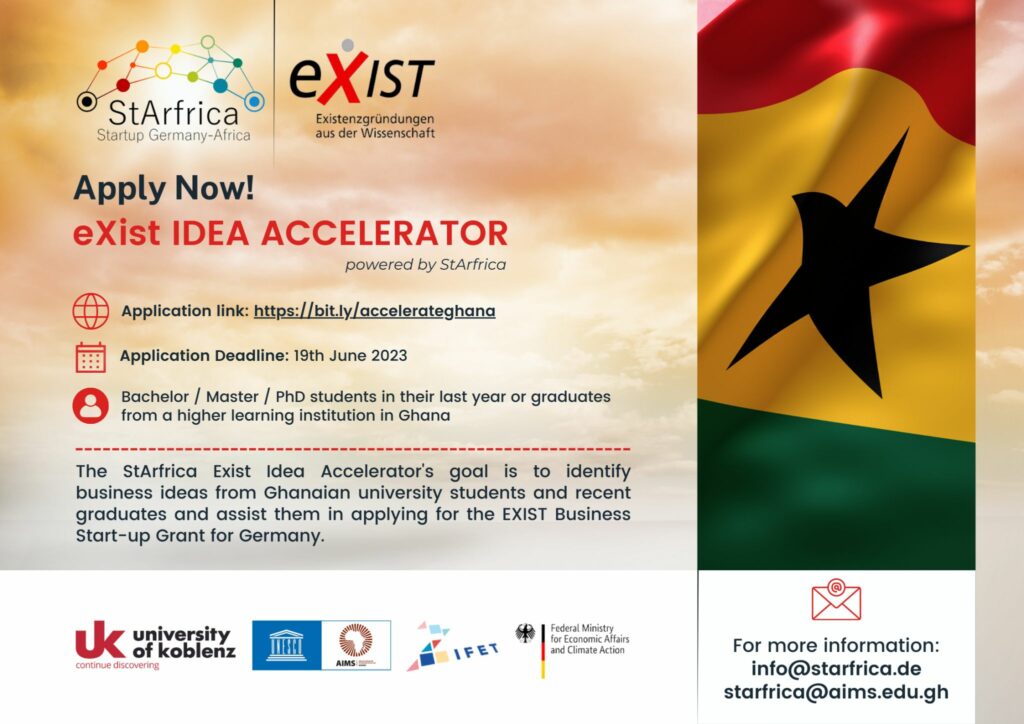 The EXIST Business Start-up Grant offers invaluable support to students, graduates, and scientists from universities and research institutes who aspire to establish their ventures in Germany. To qualify, your start-up project should be based on innovative technology or knowledge, possess distinct unique features, and demonstrate strong commercial prospects.
Don't miss out on this incredible chance to accelerate your entrepreneurial journey!
Apply HERE!
Or Scan: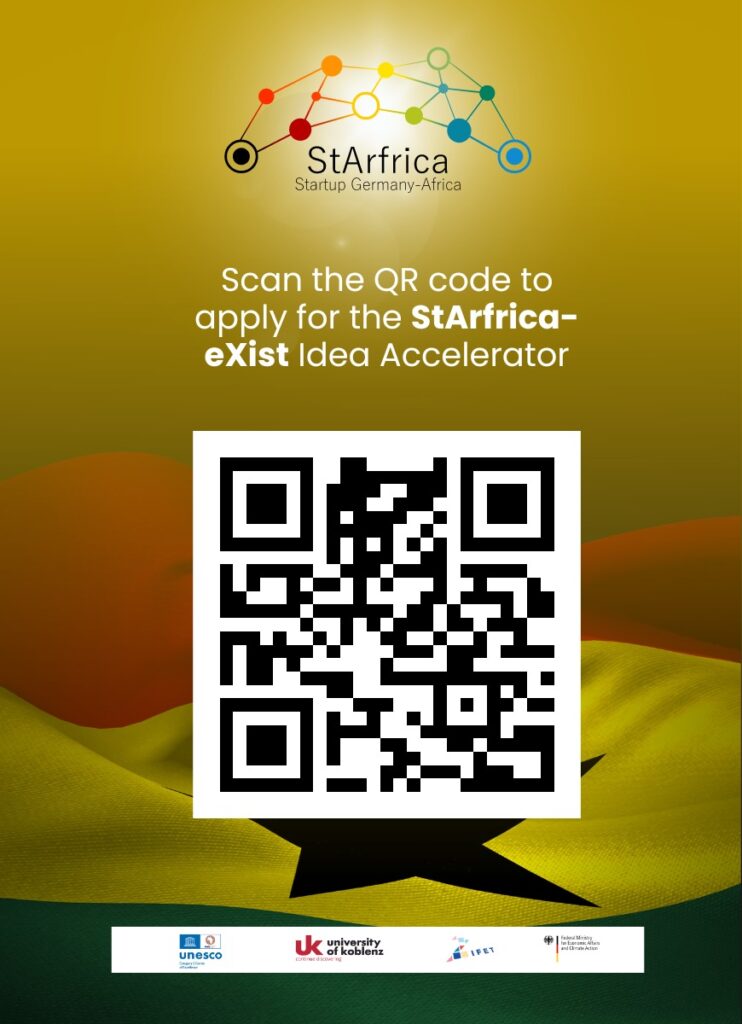 Application Deadline: June 19, 2023
Seize this opportunity to take your business ideas to new heights and unlock the doors to success. Apply today and let your entrepreneurial dreams soar!