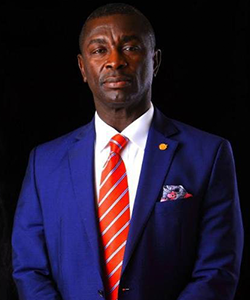 Mr. Prince Kofi Amoabeng is the President of UT Holdings. He is a retired military officer (Captain) and an investment consultant. He graduated from the premier Business School in Ghana- University of Ghana Business School with a B.Sc Admin (Accounting).
He is a fellow of the Chartered Institute of Management Accountants (CIMA-UK) and a member of Chartered Accountants CA (GH). From 1992-2003, he lectured at the Ghana Stock Exchange.
Prince Kofi Amoabeng has extensive experience in managing businesses through excellent customer relations, strategic and tactical business planning as well as strategic partnerships.
He has earlier ventured into various enterprises working with companies like Opayesco Wood Processing Company Limited, Jamhaus Limited, K.K Power Company Limited and P. K. Amoabeng Enterprise Limited.